Post by kostgard on Jan 13, 2010 18:36:27 GMT -4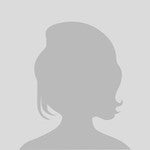 Sometimes I don't know why I bother to keep going back over there. Well, I kind of know why. Most of the shows I love aren't shows my friends watch, so I (at least used to) go over there to read some good discussions. Problem is, the characters I like are usually the ones that end up being hated. Sometimes, there'll be one or two people who agree with me, but eventually, all the hate (sometimes irrational) gets old.
Anyway, I enjoy some good, deep discussion (I guess I miss all those history and literature classes in college) but they take some stuff WAY too seriously. Like
Glee
. I just recently started watching (I got a review copy of the DVD set and have been catching up) and enjoyed it. I went to TWoP and -- whoa. I wondered if we were all watching the same show. Besides, the level of love for some characters and hate for others (usually the ones I actually enjoyed or found most interesting) boggled my mind. Or
Chuck
. It's not Shakespeare. It's supposed to be a fun show. I enjoyed last night's episodes. I peek into TWoP and there's all this hate.
I respect others' opinions. I don't really care if someone hates a character I like. That's fine. But at least hate the character for legitimate reasons. Not invented ones. Or "just because."
I don't know if the site was always like this -- I've been around since the Mighty Big TV days -- but now, I pretty much just check in for shows' spoiler threads and media links, because those can actually be helpful.
I'm pretty much in the same boat. I don't know why I keep going back there, but I do, for the same reasons you mention (my friends don't watch the same shows, etc.). I've found another site or two for some of my shows, but I often run into sites that only care about the 'ships, or they just chitchat with each other and don't talk about the show (and I want to talk about the show, dammit!).
I think the primary thing that has changed is everyone there is so damn humorless now. I can't read the
30 Rock
threads anymore, because it's just too many people who nitpick what is, basically, an absurd comedy, and the nits they are picking are supposed to be absurd and aren't supposed to make sense or are supposed to be gross or inappropriate.
Everything everyone says is dead serious. Their love for certain characters will not be challenged. Their hatred for other characters is eternal and taken way too seriously. No one seems to love to hate characters in a fun way the way everyone hated Dawson. And in many cases, it's all about the 'ship. With some shows, I really don't care about who is dating whom, I just want to talk about the show.
But on a different note, I think I'm one of the few people on the planet who didn't have a problem with Miss Alli. Maybe because I wasn't on the TAR boards all that much, but I never saw a post from her that struck me as too much or out of line. I've seen far more overreactions and ridiculous, pointless smackdowns from this newer crew of mods.